Acoustic & Electro Acoustic Guitars
If you're serious about protecting your acoustic or electro acoustic guitar, you've come to the right place. All featuring our unique Triple Shield Technology construction our three guitar case specifications – Standard, Pro and Artist – offer unrivalled choice. From traditional Dreadnought and Folk style guitars through Jumbo, Martin OOO & OM, Gypsy Jazz, slimline electro-acoustic, Ovation bowl back and smaller electro-acoustic style guitars, you'll find cases in our range tailored to fit whatever you play.
Triple Shield Technology
1. Incredible 1/2 tonne crush strength
2. Unique shock absorbing
technology
3. Class leading
thermal insulation
Proudly Handmade in England
Need help finding the right size case for your guitar?
Dreadnought / Folk Style Guitar Cases
This one case will fit 99% of all acoustic steel string guitars with a body width between 15 3/4 to 16 1/4 inches (400 to 413mm). These cases are available in three specs offering different levels of protection – so, whether you're protecting your guitar at home, are hitting the road for local gigs or open mic nights, have a packed festival season ahead or are joining the musical jet set, you can rest assured your precious cargo will be protected on its way.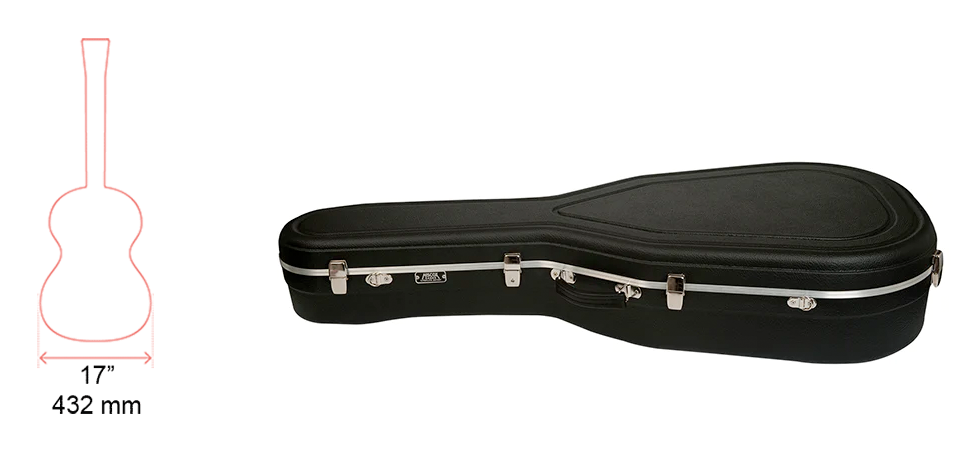 Jumbo Style Guitar Cases
The outsized construction of Jumbo acoustic guitars mean they need jumbo-sized protection. Available in our Pro II and Artist specs, Hiscox Jumbo style hard guitar cases are designed to snugly fit outsize acoustic guitars; helping ensure your 'big strummer' is cocooned in protection wherever it goes.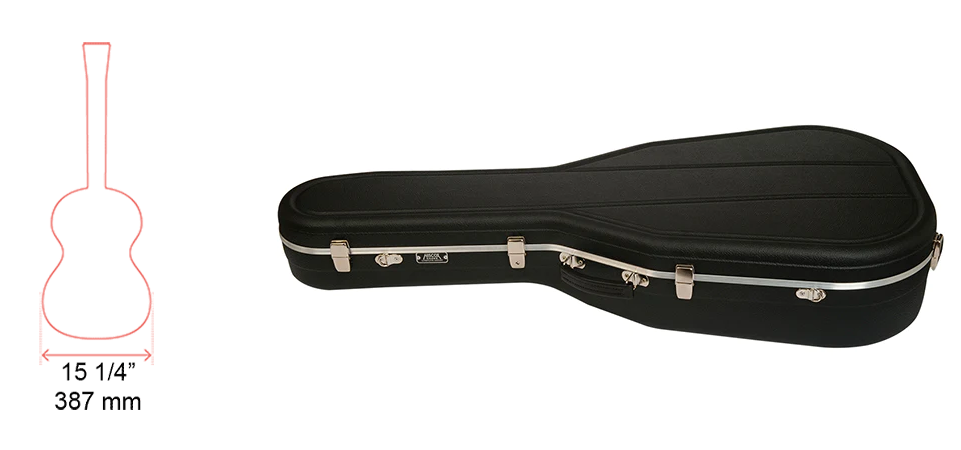 Martin OOO & OM Style Guitar Cases
Keep the classic curves of your Martin OOO or OM STYLE / SIZE acoustic guitar pristine with a Hiscox case. Choose between our Pro II and Artist spec, depending on where your musical journey is taking you…
Gypsy Jazz Acoustic Guitar Cases
When the guitar is the star, you need to ensure it arrives at gigs well protected and ready to perform. Our Gypsy Jazz Guitar hard case is available in our Pro II spec; designed to be lightweight, tough and hardwearing enough for life on the road…
Slimline Electro-Acoustic Guitar Cases
Tailored protection for slimline electro-acoustic and 'shallow bowl' guitars. Combining our Triple Shield Technology with snug and luxurious padding, our slimline electro-acoustic guitar case is designed to offer enviable protection while remaining lightweight and sleek.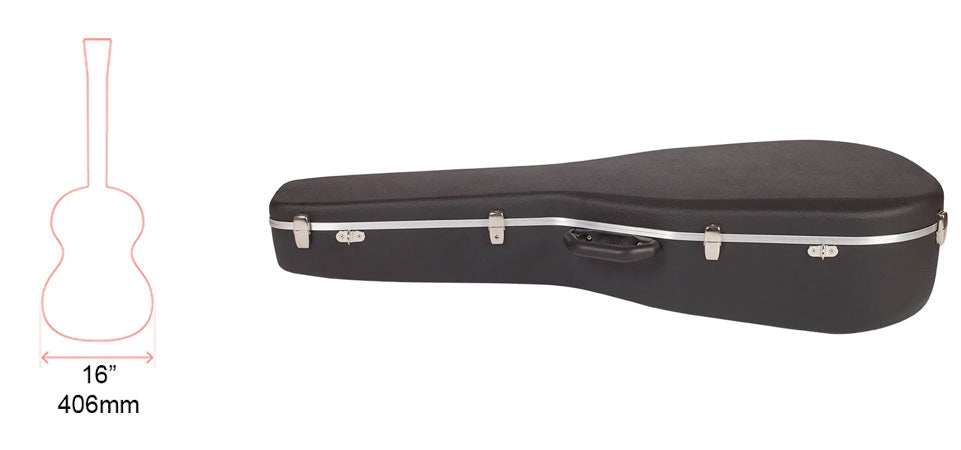 Ovation Bowl Back Style & Dreadnought Guitar Cases
When your guitar is a design icon, it deserves protection that is tailored to fit. The Hiscox Ovation bowlback hard case has been designed to shield your instrument's unique silhouette and safeguard its trademark sound. This case also fits Dreadnought style guitars.